If you answered no to the above question, you may want to consider jumping on board soon. Working with a Panel Provider is the most efficient and cost-effective way to extract large volumes of extremely valuable and credible insight from nearly any target audience in the world you want to learn about…  It's really a no brainer. Here are 4 reasons why you should start now:
1) The sky is the limit on who you want:  From needing data on techy Gen-Z video gamers in Southern California who own a certain game console and play certain games at least 5 hours a week, to capturing Senior IT Managers, Directors or C-Level Executives in France who work in a technology or advertising firm with 1000+ employees, who else can provide such niche global audiences in over 30+ Countries other than a panel provider?  Honestly, no one. From the invitation process to consistent panel maintenance, and savvy cash incentive structures, there are a variety of reasons why top tier panels can capture the exact B2B or Consumer audience you need… (for the most part of course, we'll let you know when Quest has a large panel of surfers in Wyoming or farmers in Miami).
2) Flexibility of your Questionnaire design: Gamification, media rich, visual stimuli – all things that research with an online panel allows you to do.  Consider skipping the traditional constructs of questionnaire design and start optimizing for online.  Or better yet, read our blog on the effects of data degradation on longer traditional online surveys HERE. A strong panel company acts as the secured conduit between questionnaires and people.  There are endless possibilities on how creative you can be in engaging your respondents in the online space. So take advantage of it!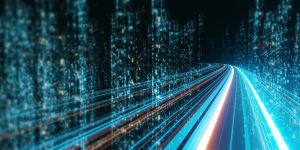 3) The need for speed:  Time is of the essence, now more than ever in this fast-paced hyper-connected world in which researchers need quick, on demand data.  Of course, using an online panel doesn't make much sense if we just need ~10-20 specific respondents to participate together in an in-person focus group, chatting about why they use a particular toothbrush.  However, for quantitative speed – large groups of respondents in as short a time as possible – your only real hope is a panel company. For further context, a top tier panel provider such as Quest delivers over 80% of it's clients needs, within 1.5 weeks, regardless of the universe. Much of it within 24 hours. Say what you want about technology, but just imagine acquiring detailed survey feedback from thousands of a particular group of people on the other side the world within such a short span of time!  It's actually pretty darn incredible if you really think about it…
4) We take everything off your plate:  The initial thought of conducting online research with a panel provider may seem like an overwhelmingly daunting task, but whether you a research novice or pro, it can be quite simple. Established panel companies do most of the work for you. From top notch questionnaire programming, language translations, data collection and providing data in virtually any format you need, we make sure to ensure smooth delivery from start to finish throughout each stage of the project life cycle. We just need to know what you are looking for and we take it over from there!
I could provide many more reasons but these 4 are worth starting with.  Just remember, while it's certainly advantageous to work with a panel company, it's equally as important to choose the right one!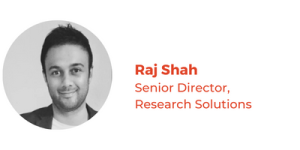 Contact Raj at rshah@questmindshare.com for more information about how you can reach your next sample target.