In an era of heightened concerns around fraud, recruiting quality panelists is more critical than ever. This is a high priority here at Quest Mindshare, one of the largest international B2B and B2C data collection providers with online panels that span the globe. Thanks to innovative technology and industry experts, Quest Mindshare is a leading provider of quality data from quality panelists. Identifying trustworthy and credible panel members is key to any successful recruitment exercise.
Recruitment should begin with defining the types of panelist profiles you are looking for. If you are sourcing hard-to-reach B2C panelists, their tastes, interests, and tendencies must be factored into your recruitment campaign strategies. If you target B2B respondents, are they credible and reputable experts in their field, and does the recruitment source have a good history of honest and accurate leads? These are things to consider before beginning any recruitment campaign. To recruit high-quality panelists, we suggest you collect as much information as possible in the registration process. The minimum standard should gather the respondents' full name, last name, region, and DOB. Whatever the criteria or goals, communicate them clearly to potential panelists and the recruitment source.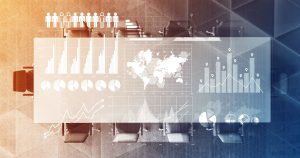 Using advanced engagement techniques, Quest recruits a range of diverse candidates. Recruiting panelists from various ages, genders, ethnicities, and socio-economic backgrounds has made Quest panelists the most active and engaged panelists in the online universe.
Quest's panel assets cover a wide range of consumers. We offer everything from niche market segments like patient-specific groups or unique product users to broad media market segments.
Next, cast a comprehensive and trusted net when recruiting. Use social media, affiliate networks, influencers, offline campaigns, online directories, and other reputable resources to identify potential candidates. Work with recruitment sources that have a record of providing quality respondents. When promoting your brand to potential panelists, highlight and emphasize the benefits of participating in your studies – such as timely payment, a chance to share their expertise, or the opportunity to contribute to critical research.
Finally, be prepared to screen and vet your potential panelists carefully; this includes using a bot or crawler detector, machine fingerprinting or VPN detection with your recruitment sources and throughout the recruitment process. Referencing and conducting interviews to determine their qualifications and experience can be an additional step in B2B recruitment that may lead to deeper security measures.

Technology exists to help with these processes. To prevent fraud and improve the quality of the panelists we use to collect data, Quest has developed Quest DetectTM, the best tool available in the industry. All project Quest commissions use this tool.
Furthermore, we own the B2B market and have expanded our reach by launching two high incentive B2B panels to enhance and extend our online panel systems. The two new panels, OC+ (Opinion Champ Plus) and TIQ, provide access to thousands of business respondents and give us greater access to ITDMs and niche B2B audiences. Membership in these panels is based exclusively on industry-specific knowledge.
Sound decisions rely on the integrity of survey data. With fraud concerns rising, recruiting quality panelists is more critical than ever. Here at Quest Mindshare, one of the largest international research companies with online panels that span the globe, this is a high priority.
Contact Raymond at rarmstrong@questmindshare.com to learn more about panel management and recruitment.