Access millions of respondents all over the globe.
Quality responses begin and end with verified, double-opted in members that choose to engage in online studies. Quest leverages many types of sample sources when recruiting respondents and all registrations must be approved. Hover arrow over hotspots to view panel details in all available markets.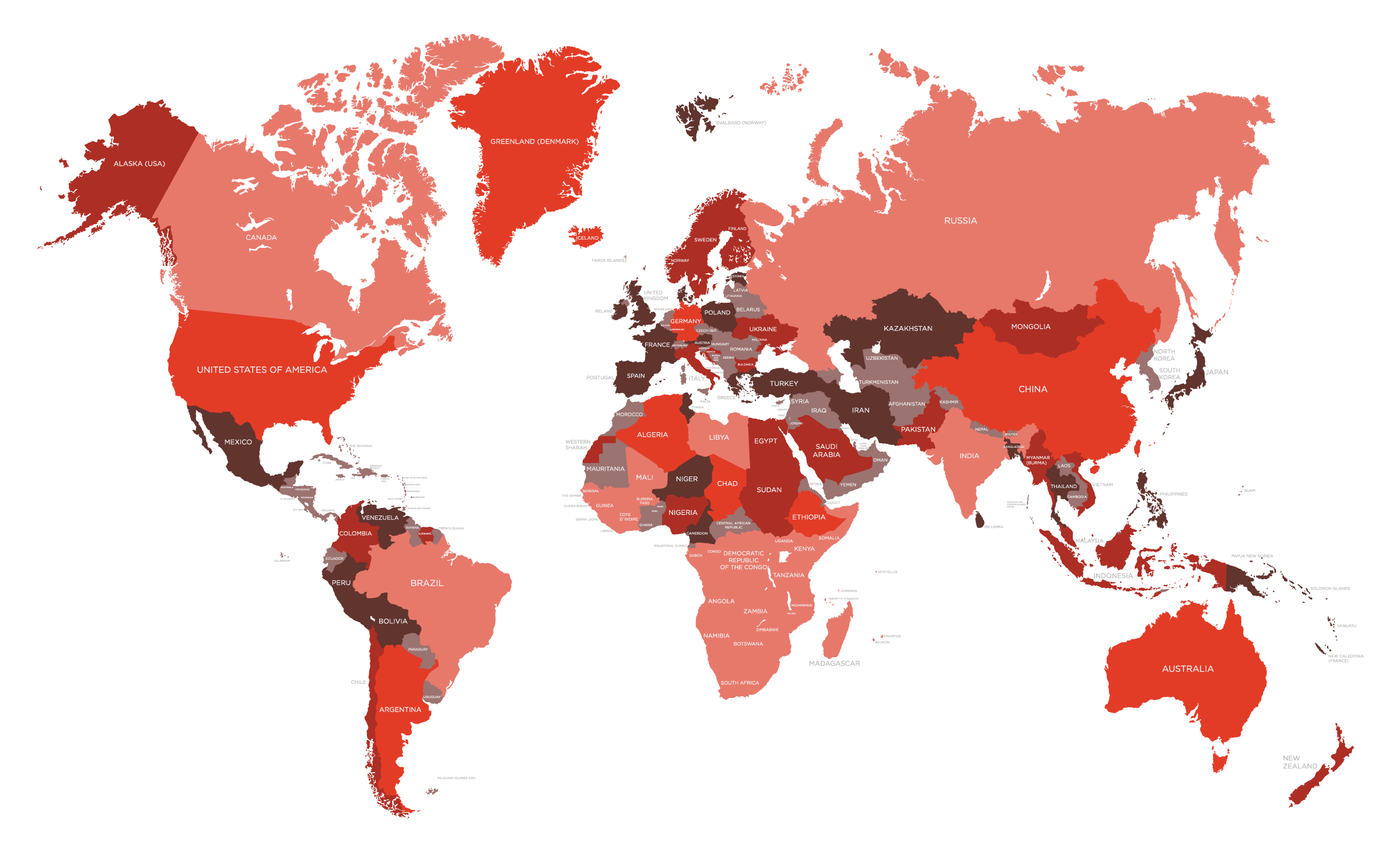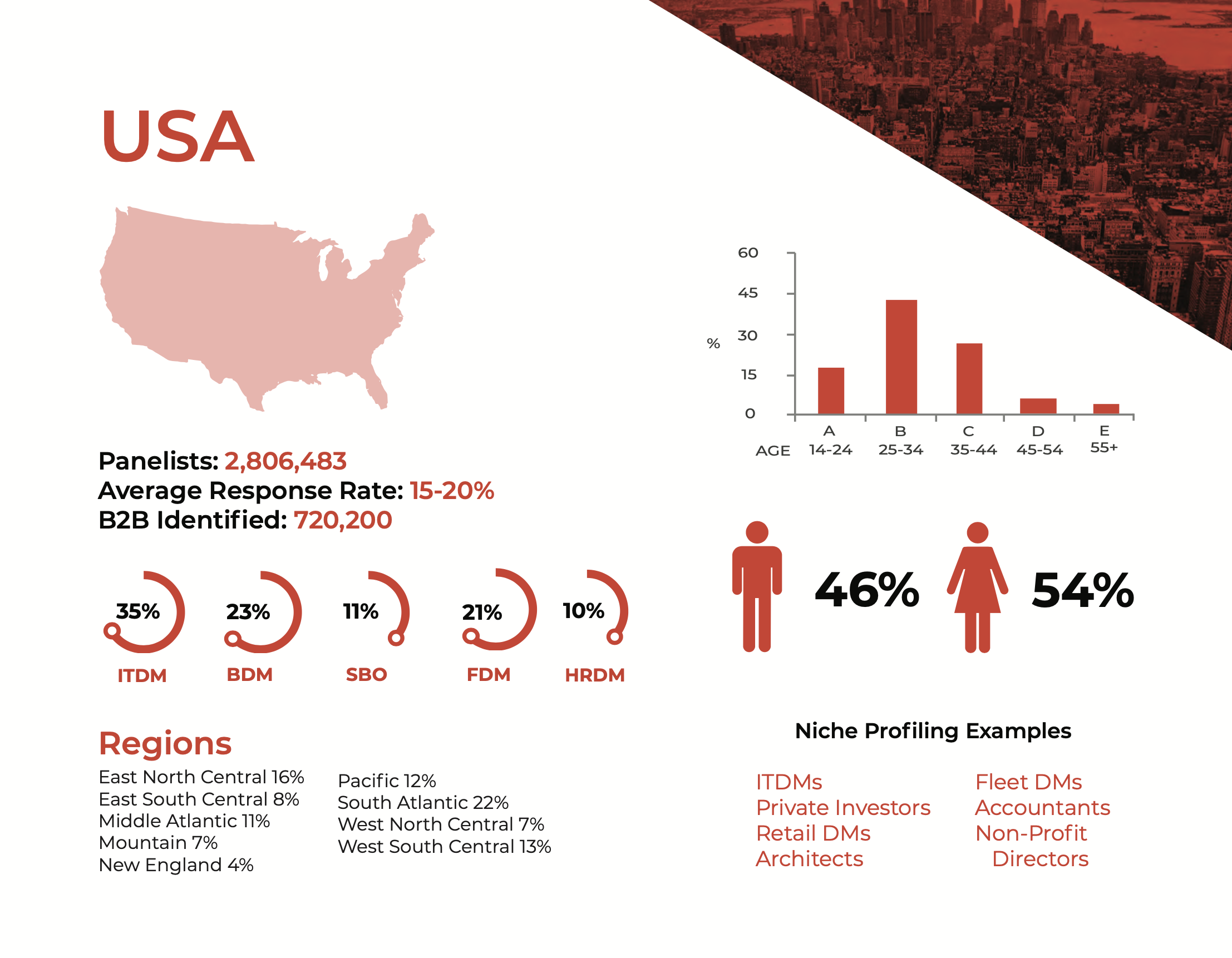 USA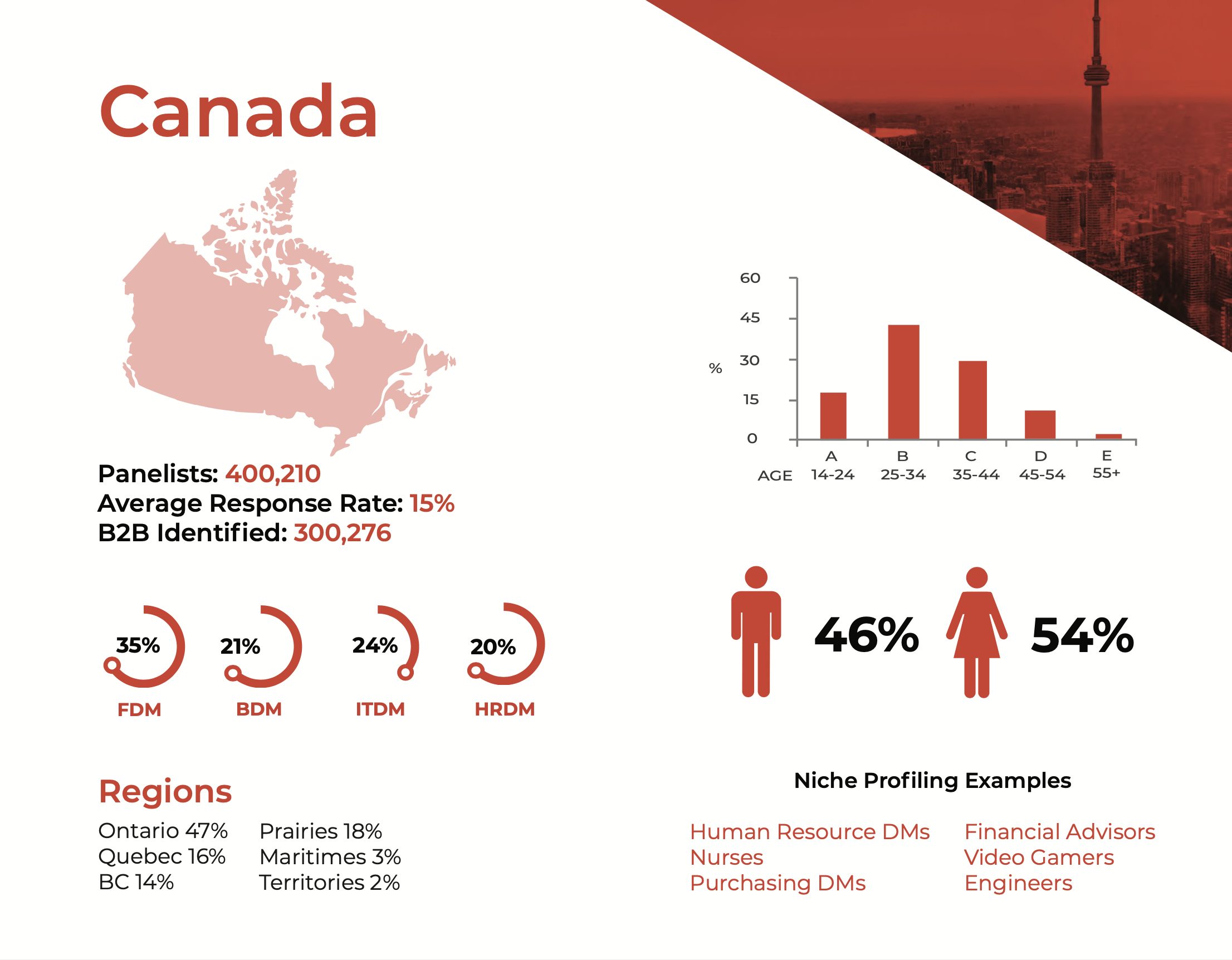 Canada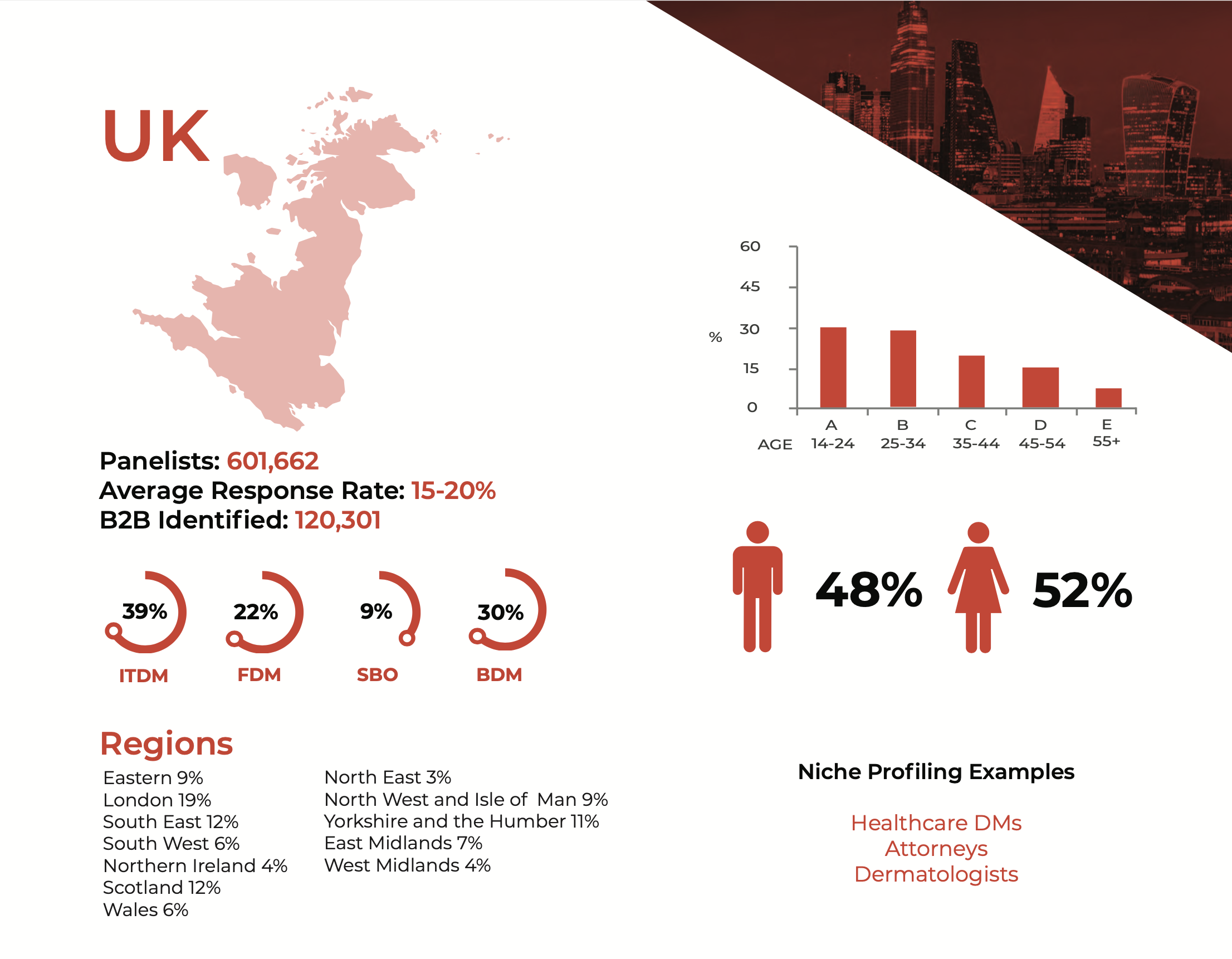 United Kingdom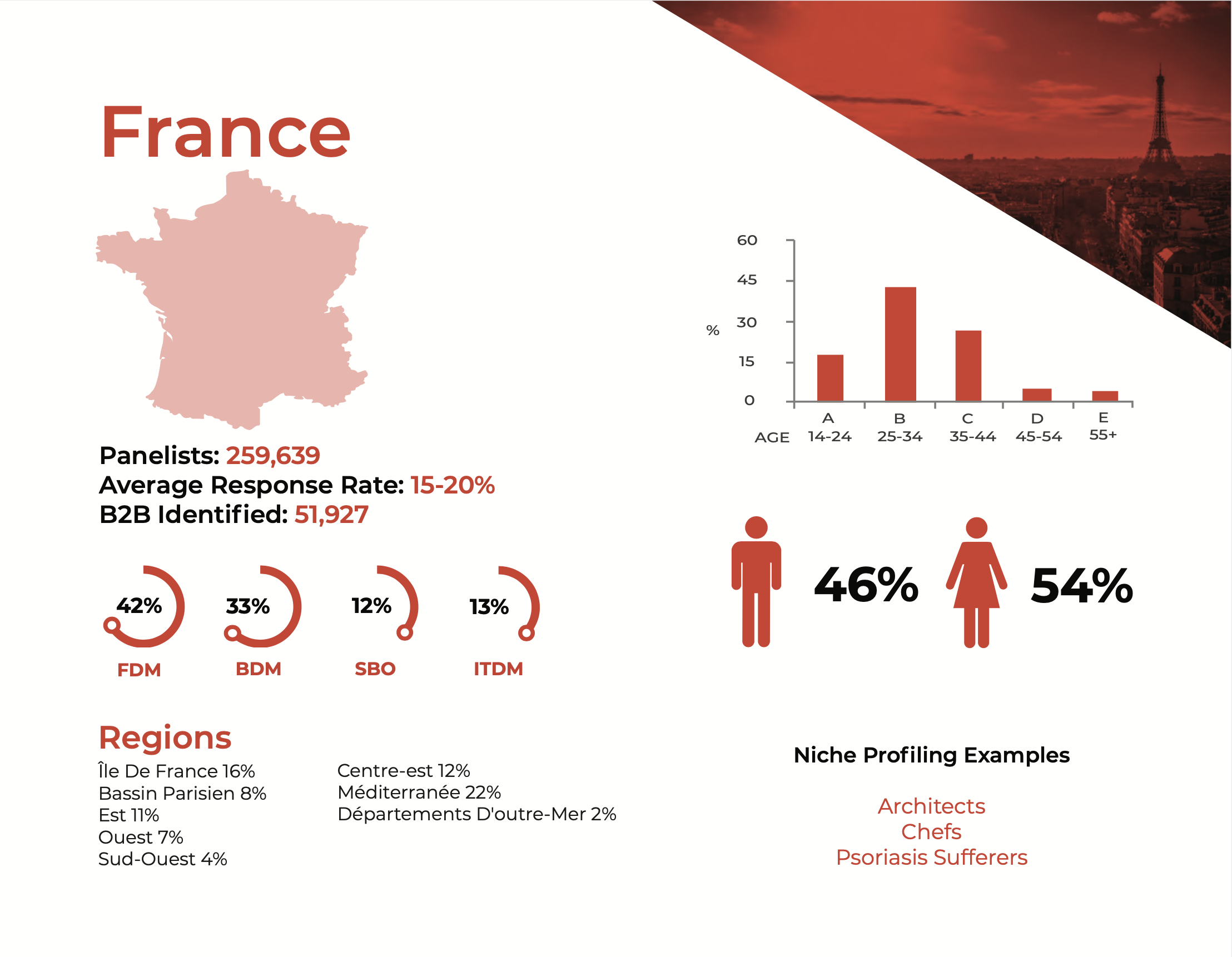 France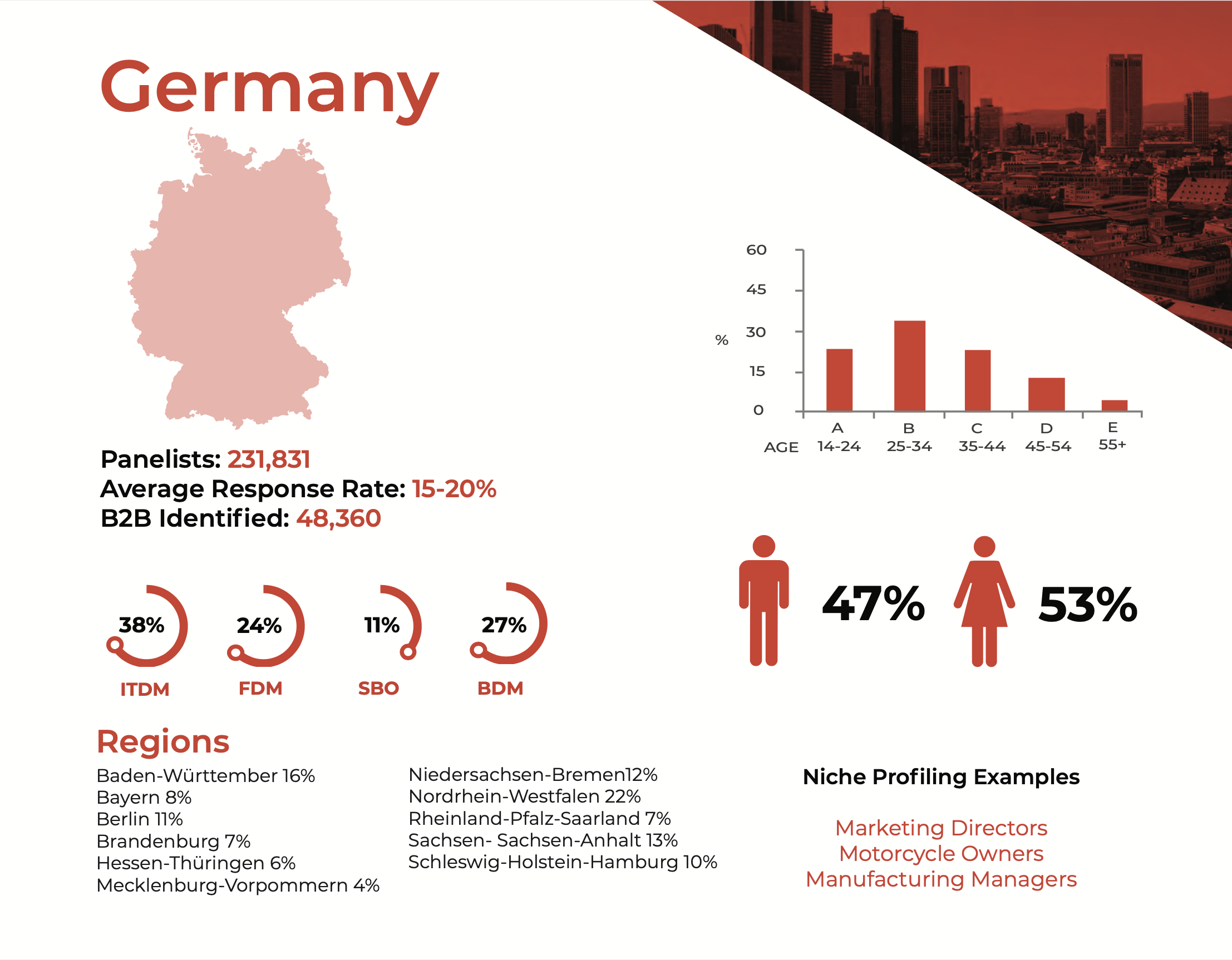 Germany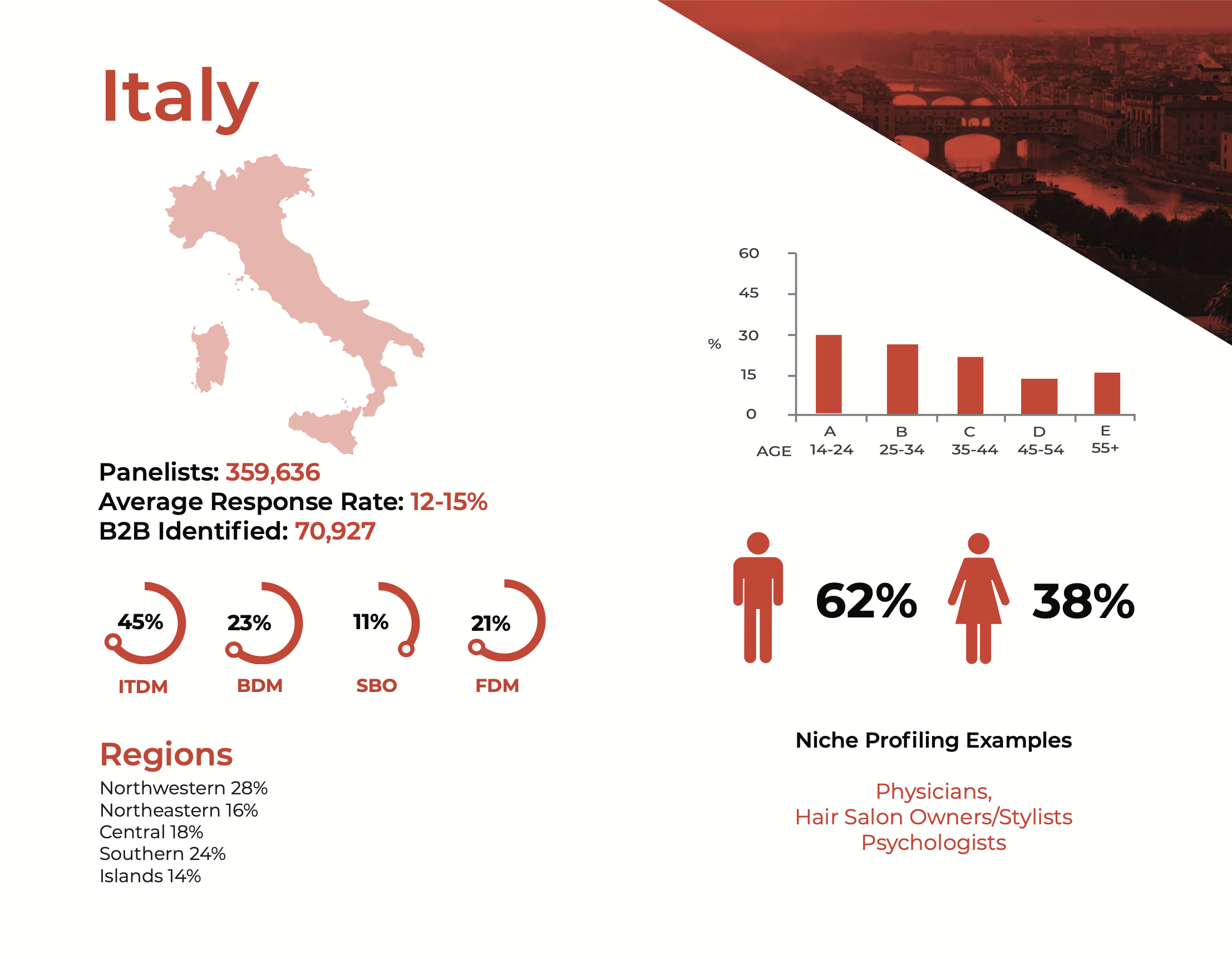 Italy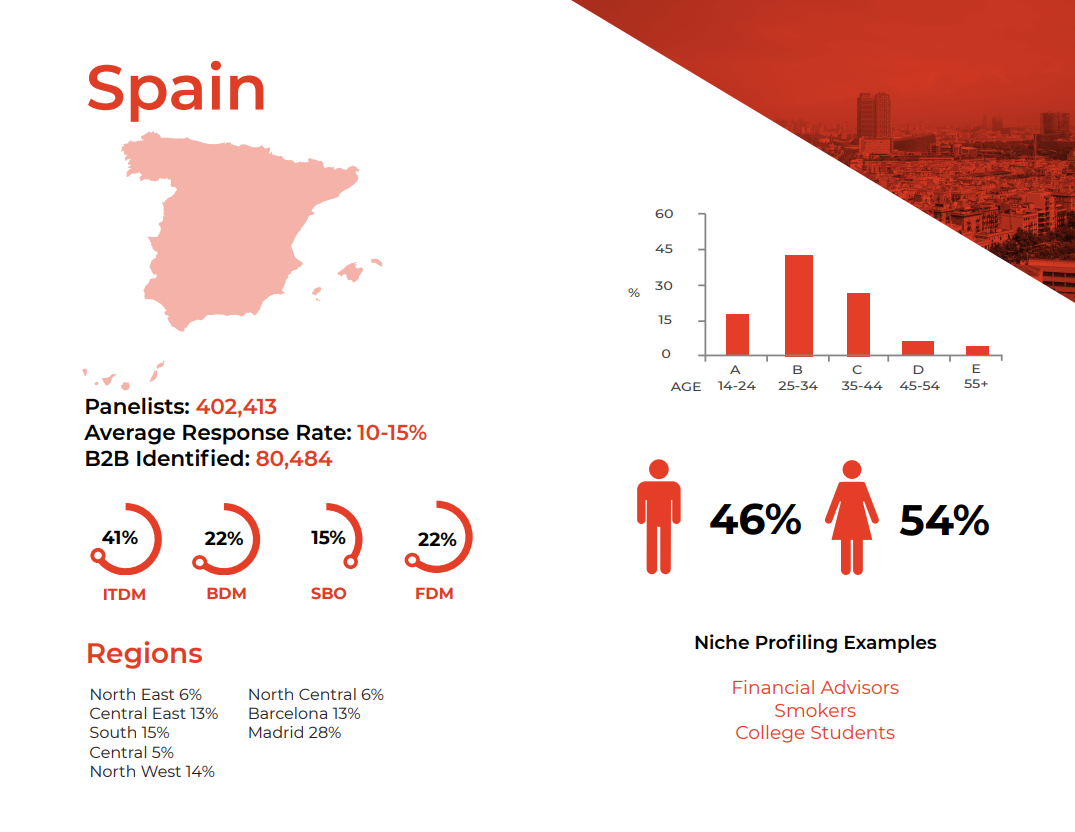 Spain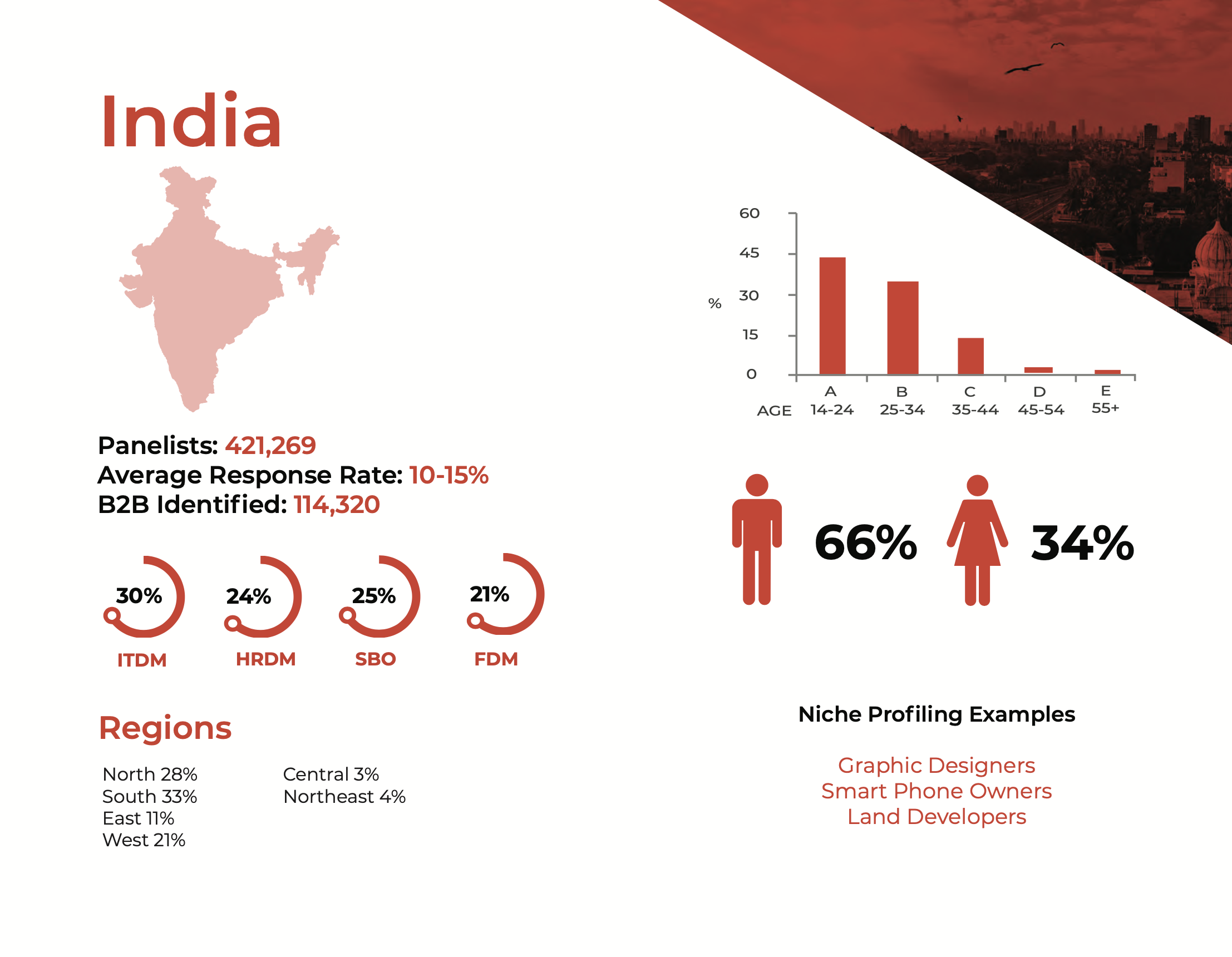 India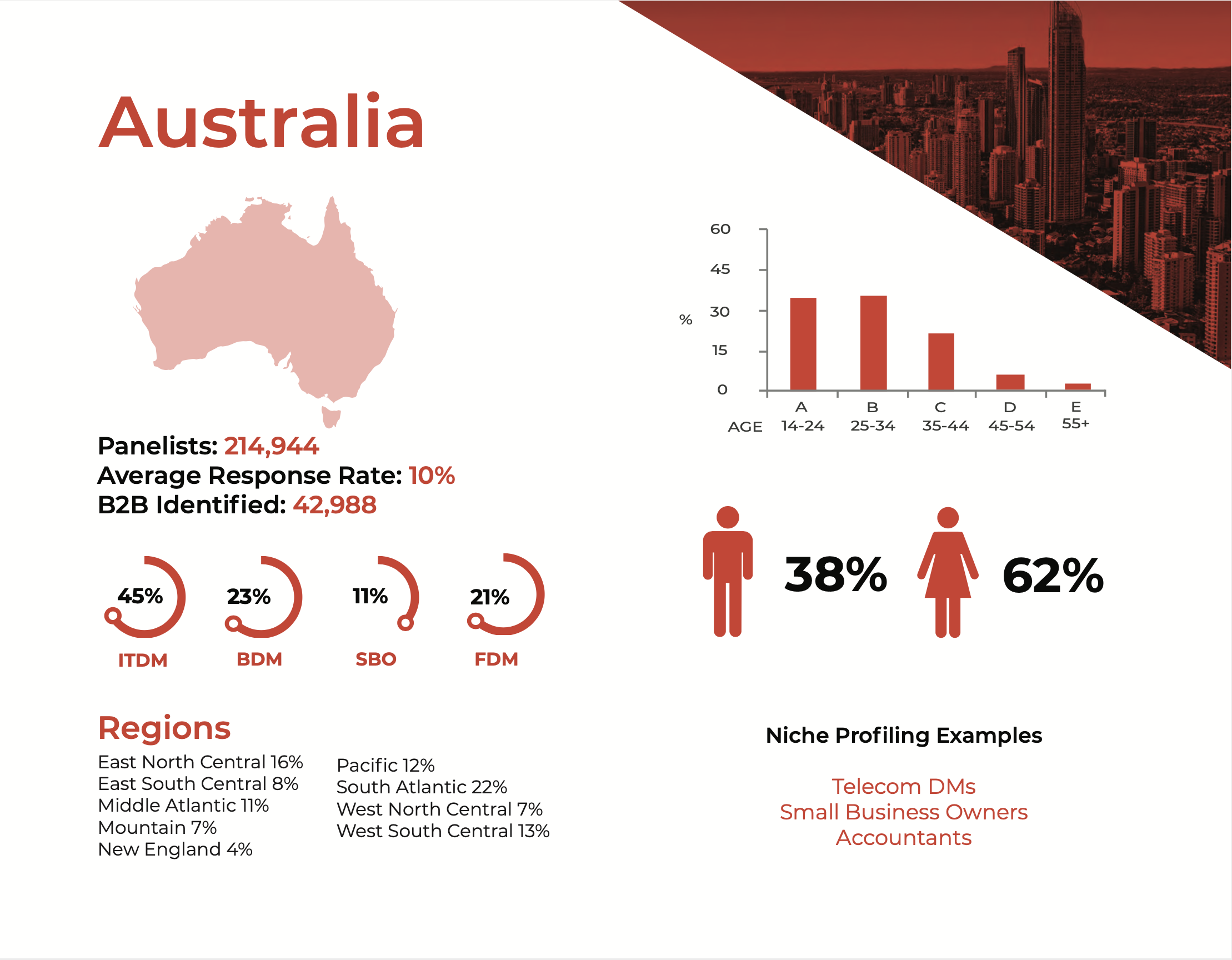 Australia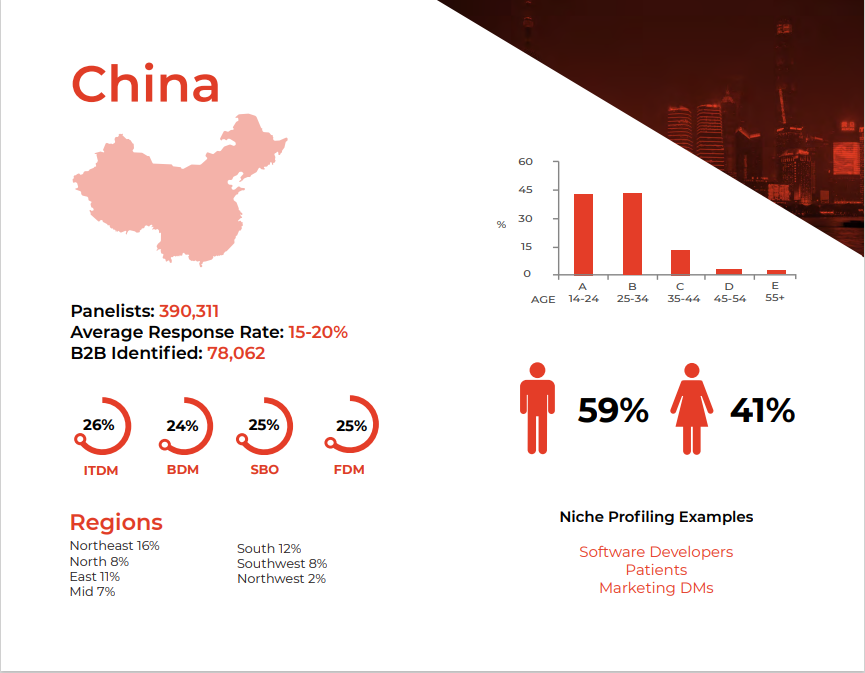 China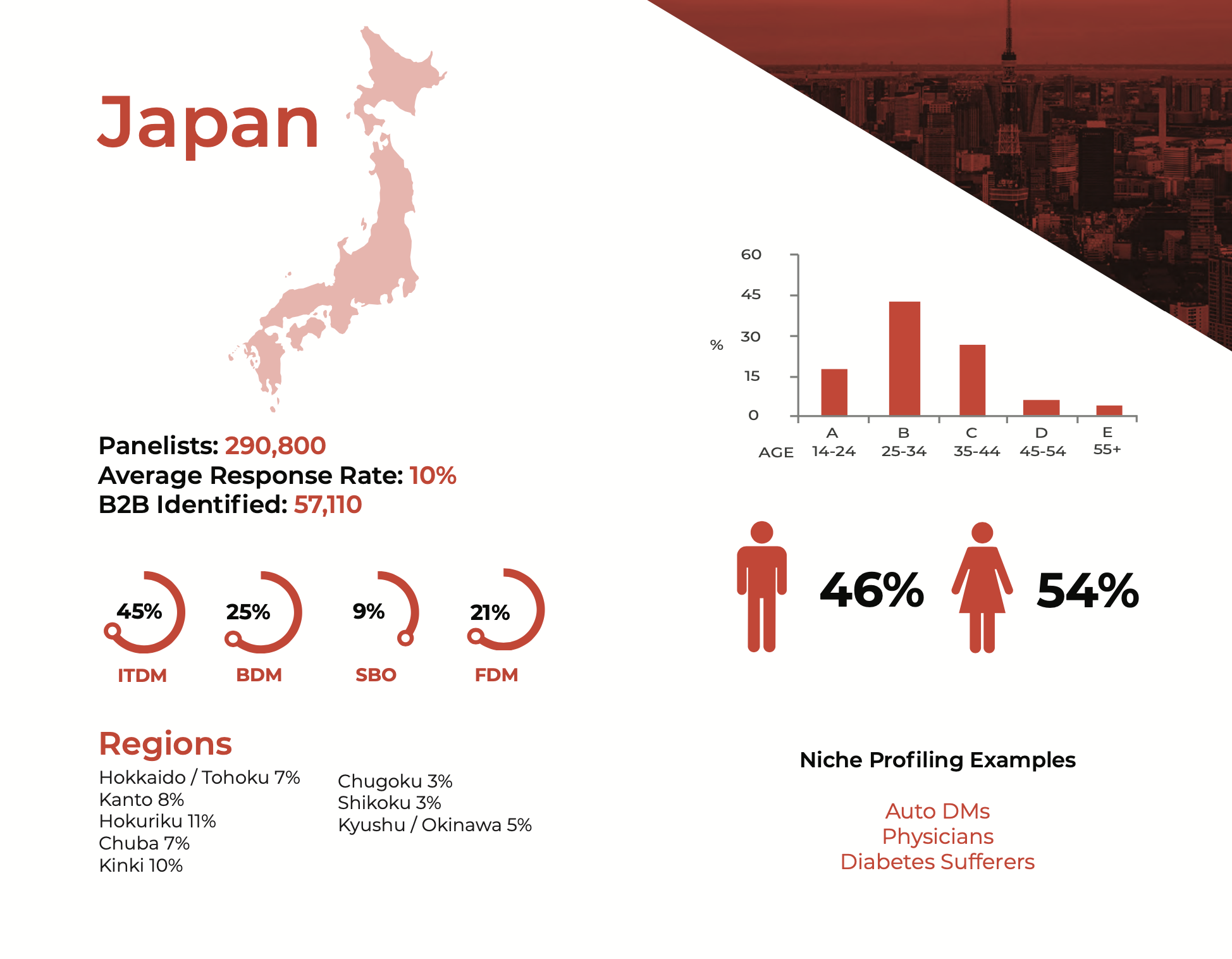 Japan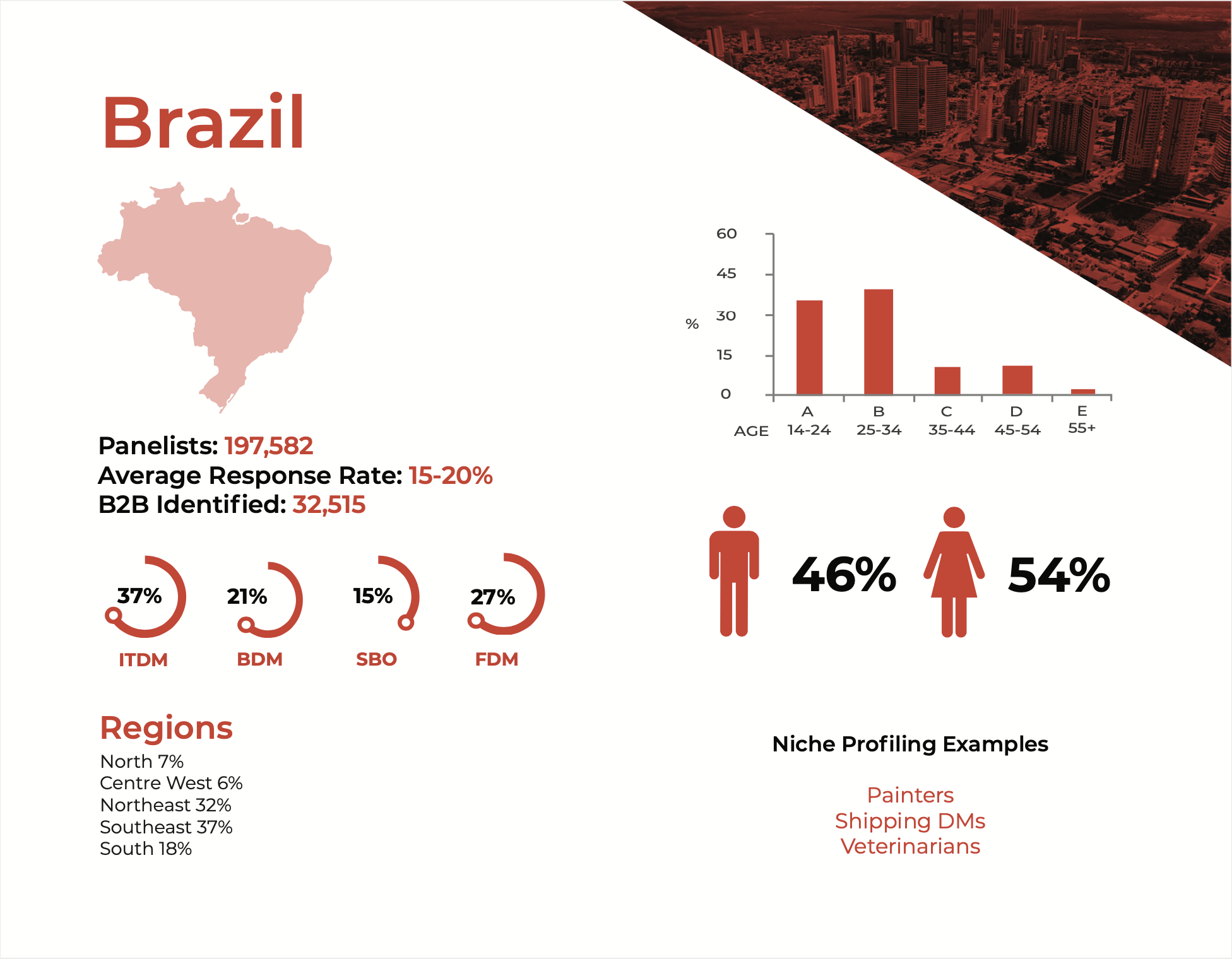 Brazil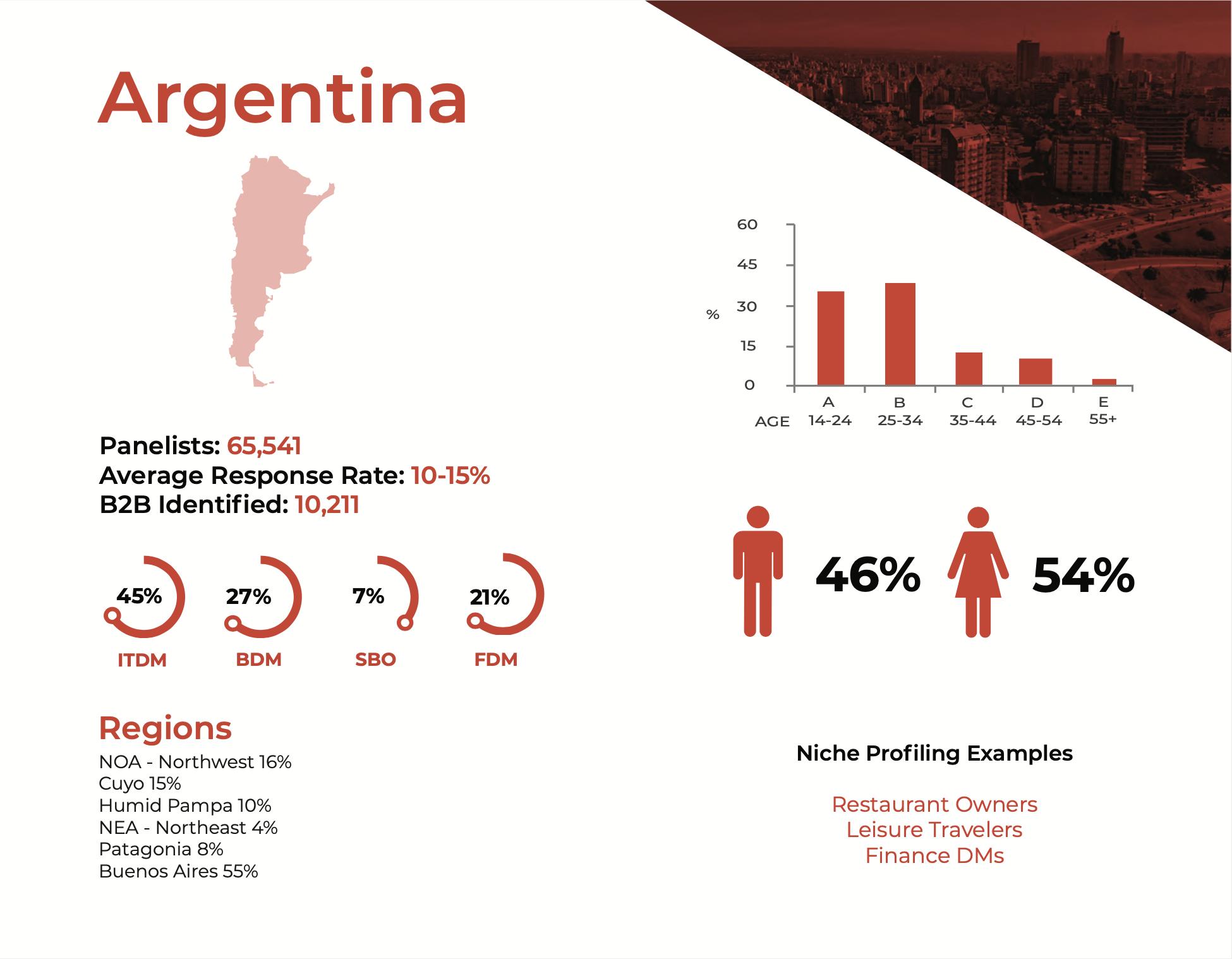 Argentina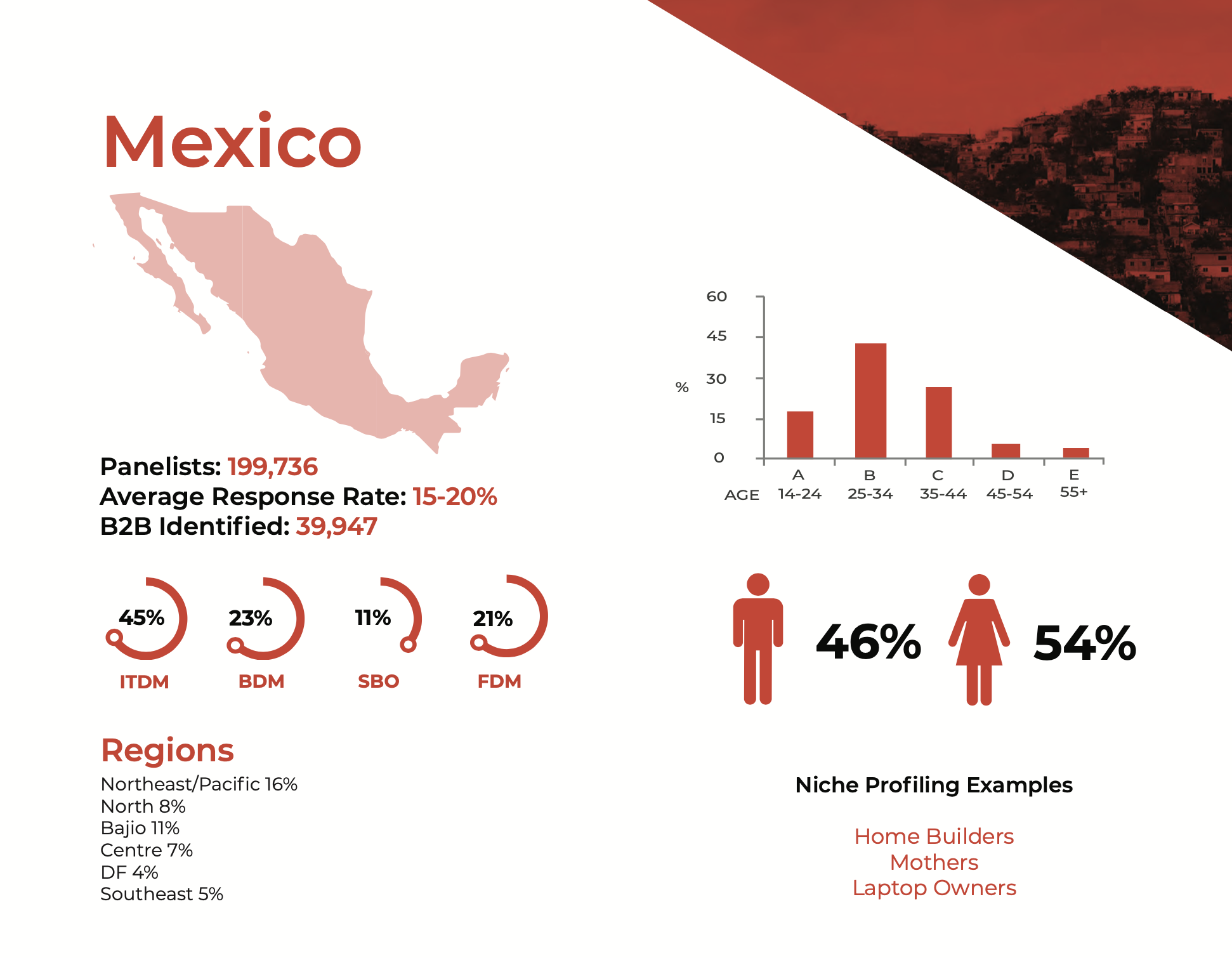 Mexico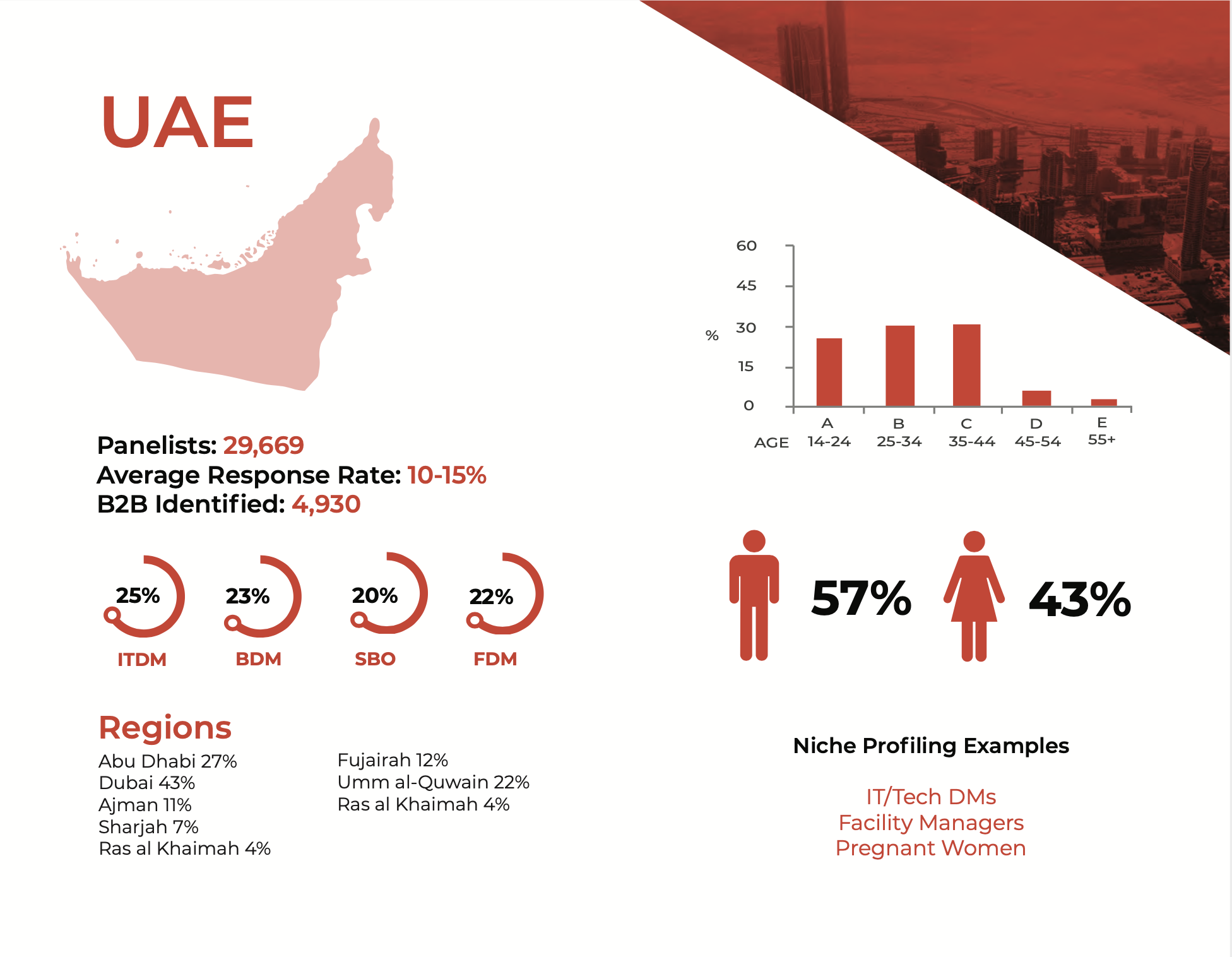 United Arab Emirates
Not seeing your target market? Contact sales@questmindshare.com with your bid and we will leverage our extensive network of trusted partners to find you a solution.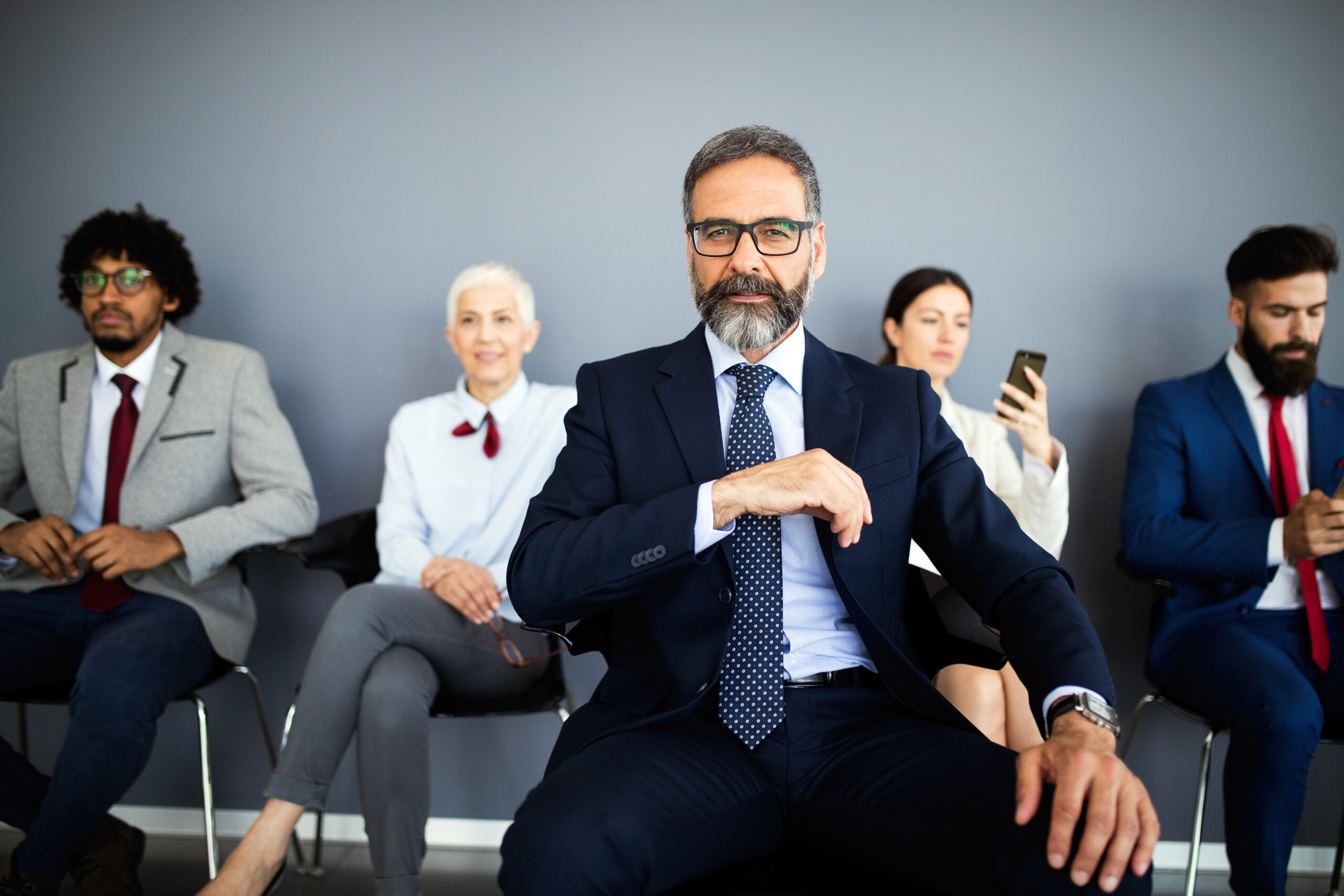 FBDM
Financial Business Decision Makers are another core segment of the Mindshare Panel. 110,500 FBDMs worldwide with 70% residing in the US. FBDMs also are available for General BDM surveys.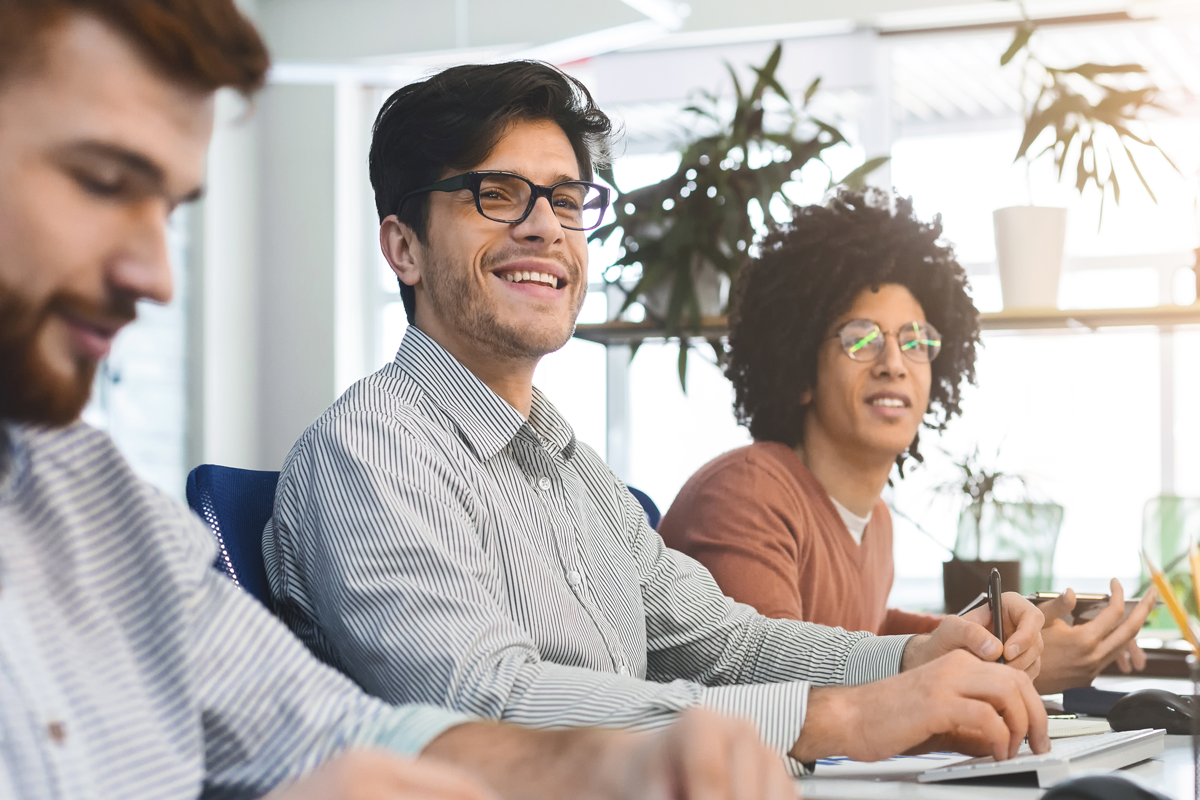 ITDM
The Mindshare Panel has an extensive IT Decision Maker reach. One of Quest's core competencies. 156,000 ITDMs worldwide, with over 75,000 ITDMs in the US. Over 65% of Quest's BDM work is ITDM focused.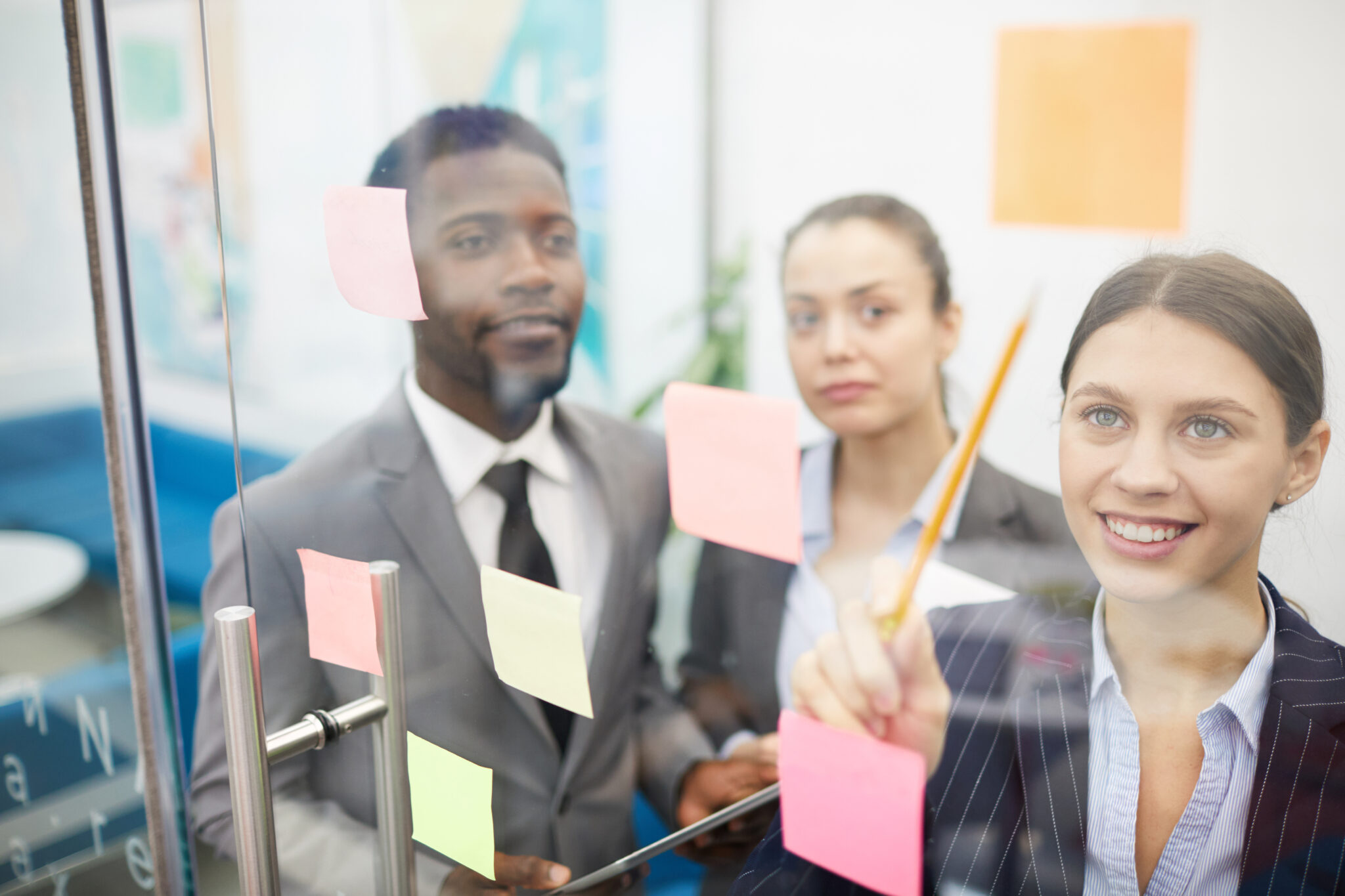 Profiling
Standard B2B profiling exist on all B2B panelists, regardless of responsibility level. Profiling points that are targetable include, but are not limited to: Industry, Revenue, Install Base, Employee Size, Responsibility Level, Technology Deployed, and Fleet Data.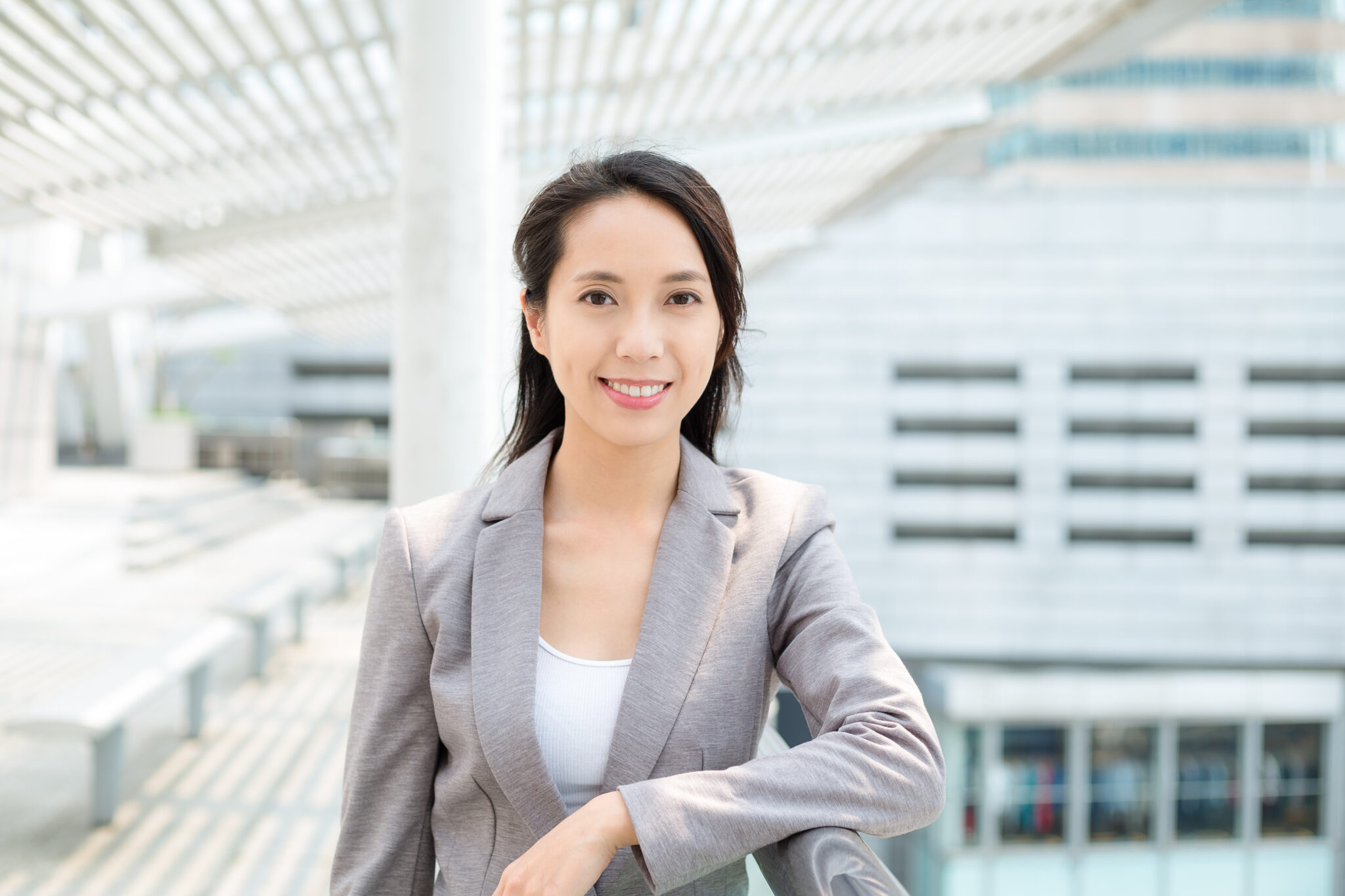 GBDM
General Business Decision Makers make up the majority of Quest Mindshare's B2B DM panel asset. Over 290,000 GBDMs worldwide (including FBDMs) with over 60% US-based. General BDM surveys run the gambit from Consumer Goods to Services and Supply and everything in between.